In the bustling city of Manchester Airport, England, lies a prominent aviation hub that connects millions of passengers to various destinations worldwide – Manchester Airport. From its humble beginnings to becoming a significant international gateway, this article will explore the history, facilities, services, and future prospects of Manchester Airport. Let's embark on a journey through the skies and discover what makes this airport an essential part of global travel.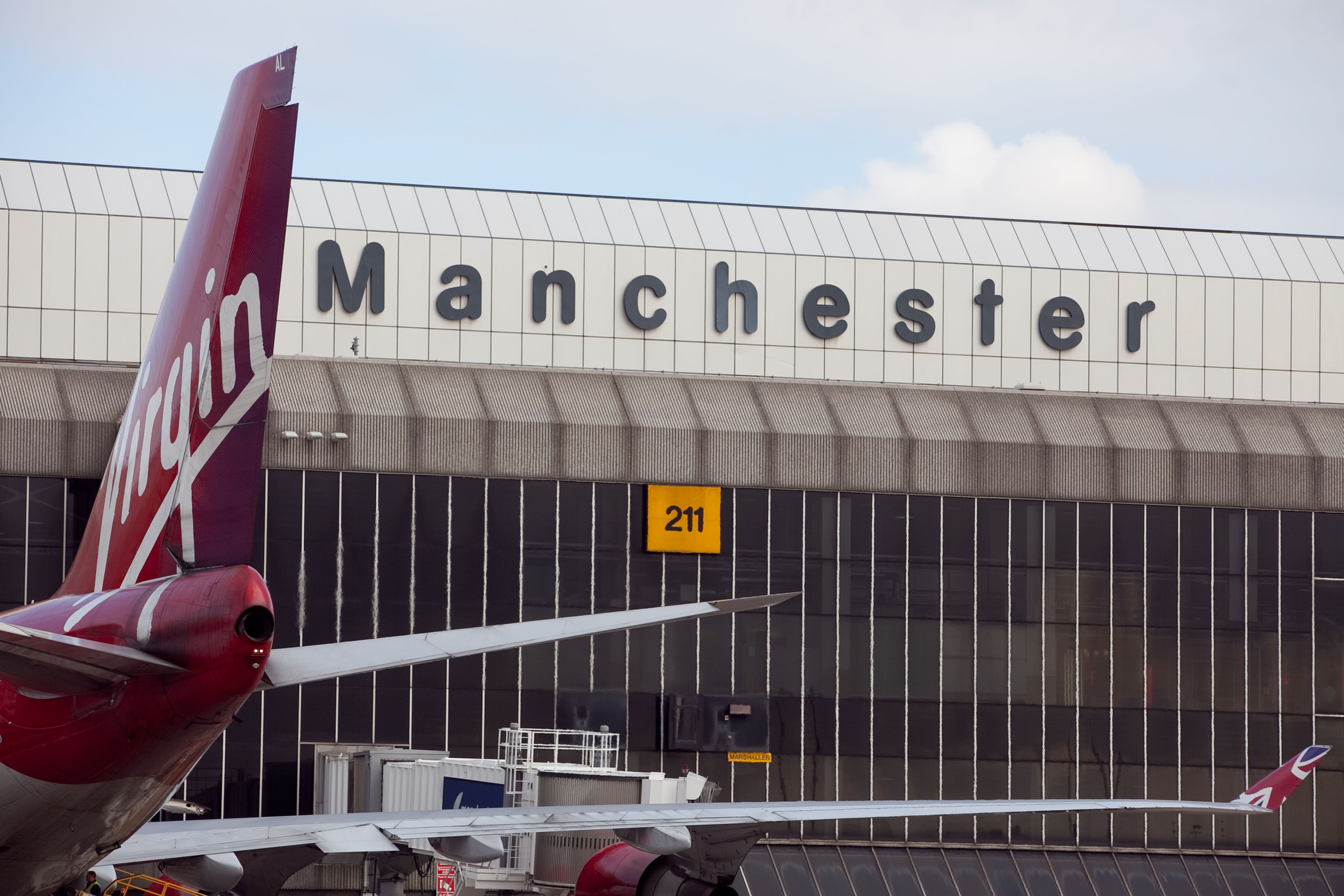 History of Manchester Airport
Manchester Airport, established in 1938, holds a rich history of aviation. Initially known as Ringway Airport, it primarily served as a training airfield during World War II. After the war, commercial flights began, and the airport gradually expanded its operations. Over the years, it has evolved into a key player in the global aviation industry, witnessing remarkable growth in both domestic and international air traffic.
The Modern Infrastructure
Terminal Complex
The airport boasts a state-of-the-art terminal complex designed to cater to the needs of millions of passengers annually. Divided into three terminals, each with its unique charm, Manchester Airport offers a seamless and comfortable travel experience. Terminal 1, Terminal 2, and Terminal 3 are equipped with a wide range of amenities, including shopping outlets, restaurants, lounges, and more.
Runways and Airfield
Manchester Airport features two parallel runways that can handle a vast number of flights daily. The airfield is equipped with advanced navigation and landing systems, ensuring smooth and safe operations in all weather conditions. With such capabilities, the airport accommodates a diverse range of aircraft, from small regional planes to large international jets.
Services and Facilities
Check-In and Security
Passengers flying from Manchester Airport benefit from efficient check-in procedures and robust security measures. The airport utilizes cutting-edge technology to expedite the check-in process, reducing waiting times and ensuring a stress-free start to the journey.
Retail and Dining
The airport offers a myriad of retail options, allowing travelers to indulge in shopping before their flights. From luxury boutiques to duty-free stores, passengers can find an array of products and souvenirs. Additionally, the diverse dining establishments cater to various tastes and cuisines, offering a delightful culinary experience.
Lounges and Relaxation
For those seeking comfort and tranquility, Manchester Airport provides premium lounges where passengers can unwind before departure. These lounges offer amenities like comfortable seating, Wi-Fi, refreshments, and private workspaces, allowing travelers to make the most of their time at the airport.
Environmental Initiatives
As part of its commitment to sustainability, Manchester Airport actively pursues various environmental initiatives. These include reducing carbon emissions, waste management, and promoting renewable energy sources. The airport strives to balance its growth and environmental responsibility, setting an example for other aviation hubs worldwide.
Future Developments and Expansion
Manchester Airport is continuously evolving to meet the demands of the future. With a growing number of passengers, there are plans for further expansion and improvements to enhance the travel experience. These developments include upgrading terminals, expanding runway capacity, and incorporating advanced technologies to streamline operations.
Conclusion
Manchester Airport is much more than just a transportation facility; it represents a gateway to the world. With its rich history, modern infrastructure, and commitment to excellence, the airport plays a vital role in connecting people, cultures, and businesses across the globe. As it continues to grow and adapt,  stands as a testament to the endless possibilities of human exploration and innovation.
FAQs
Q: How many terminals does Manchester Airport have? A:  has three terminals: Terminal 1, Terminal 2, and Terminal 3.
Q: What amenities are available in the airport lounges? A: Airport lounges offer various amenities, including comfortable seating, Wi-Fi, refreshments, and private workspaces.
Q: How long has been operational? A: was established in 1938, making it operational for over eight decades.
Q: Is Manchester Airport focused on sustainability? A: Yes,  actively pursues environmental initiatives to promote sustainability and reduce its carbon footprint.
Q: What are Manchester Airport's plans for the future? A: has plans for further expansion and development, including upgrading terminals and expanding runway capacity.